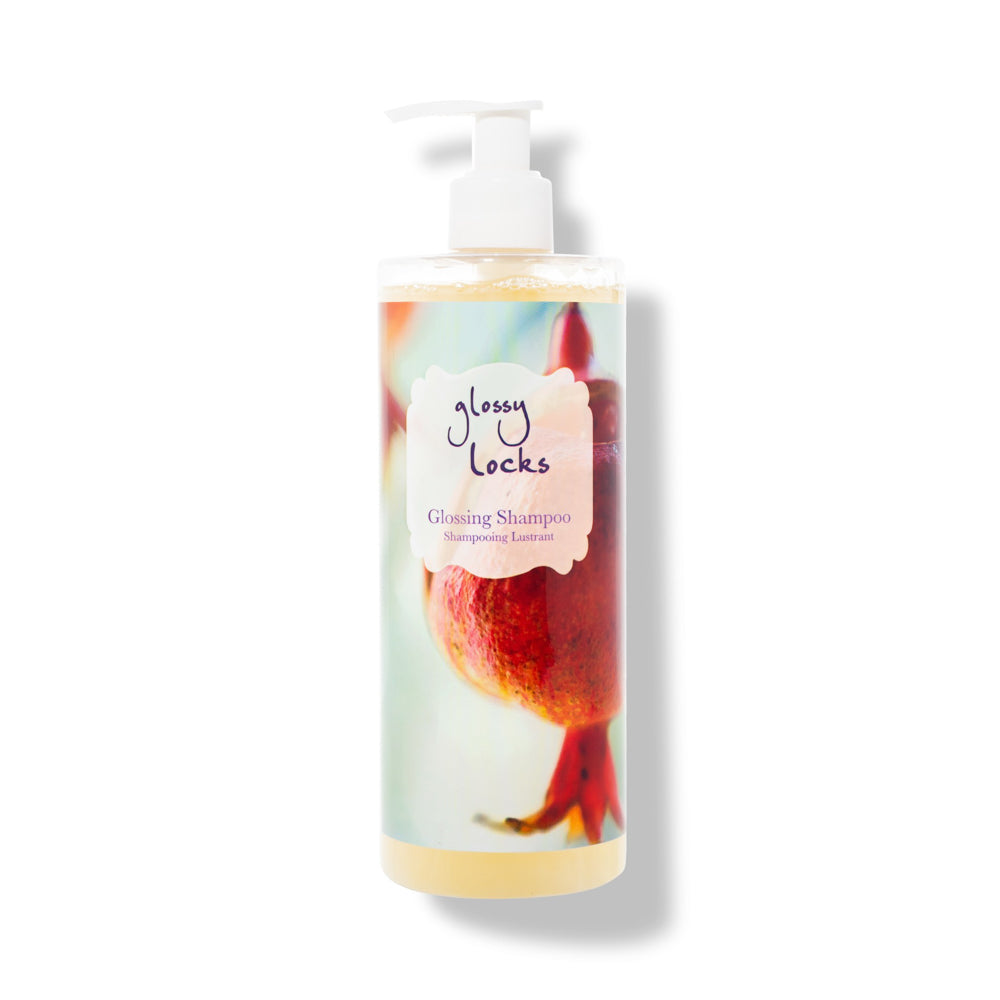 Find the best shampoo & Conditioner for your hair type
Dry Hair
If you have a dry scalp or dry hair then our Glossy Locks Moisture Drench is the pure shampoo and conditioner for you. It's the ideal dry scalp treatment and a great combination of shampoo and conditioner for frizzy hair that will lock in essential moisture thanks to the addition of coconut oil and seaweed collagen. Our dry hair shampoo contains horesetail plant extract to restore hair strength, and nourishing biotin to support healthy growth and add volume. It's an organic shampoo packed with hydrating aloe vera, rose hydrosol and cucumber. Our Glossy Locks Moisture Drench Conditioner restores hydrations and replenishes essential moisture to deliver healthy hair with natural shine.
Curly Hair
Maintaining your curls is easy with our Honey Virgin Coconut natural shampoo and conditioner. This range has been formulated to restore softness and strength to frizzy hair thanks to the addition of coconut oil, provitamin B5, honey, and rose hydrosol. Our hydrating shampoo is the best natural shampoo for waves and curls, and you'll love the rich coconut foam that deeply moisturises from root to tip. The restorative conditioner won't weigh down your waves and smells divine with its natural coconut scent. For the best curly hair shampoo and conditioner you can't go past our Honey Virgin Coconut duo.
Oily Hair
The best shampoo and conditioner for oily hair is our Yuzu & Pomelo Glossing duo. Don't let oil buildup get in the way of a good hair day. Start with our hydrating sulfate free shampoo to gently wash away excess oil and leave your hair shiny, bouncy and vibrant. Follow up with our revitalising natural conditioner, packed with vitamins and botanicals to return strength and softness to hair while gently detangling. Our best shampoo and conditioner for oily hair has been formulated with aloe and rose hydrosol to give thirsty strands a hit of hydration. Then there's the provitamin B5 and sea kelp to give your hair bounce. Our sulfate free shampoo and conditioner in the Yuzu & Pomelo Glossing range also perfectly safe for colour-treated hair.
Damaged Hair
Repair your hair the organic way, with our 100% Pure natural shampoo and conditioner for damaged hair. The Glossy Locks Repair range consists of a moisturising shampoo and conditioner that restores health and vitality to dry, damaged locks. Even colour-treated hair will benefit from this divine sulfate-free shampoo and conditioner, packed with superfruit antioxidants and nourishing honey along with natural oils and vitamins. You'll be left with clean, beautiful smelling hair that's not only full of moisture but soft to touch. For the best shampoo and conditioner for damaged hair you can't go past the Glossy Locks Repair range.
Boost Hair Growth
Promote healthy hair growth with our cleverly formulated hair products. Discover the Glossy Locks Grow More and Kelp & Mint Volumising range to reduce hair shedding and strengthen your locks. We've packed our Glossy Locks hair growth shampoo and conditioner with nutrient rich vitamins and botanicals to help stimulate new hair growth while cleansing the scalp. The Kelp & Mint Volumising shampoo and conditioner is the best way to add volume to your healthy new locks. Sea kelp is the star ingredient to strengthen hair, while French sea salt enhances texture. Then we've added seaweed collagen derived from kelp to serve natural shine. This is the best sulfate-free shampoo and conditioner to add weightless volume and replenish lost moisture.
Itchy Scalp
If you suffer from an itchy scalp, we've got the best natural shampoo and conditioner for the job. Add the Burdock & Neem Healthy Scalp hair products to cart and alleviate the dryness, itching and flaking caused by dandruff. The sulfate-free shampoo and conditioner have been designed to unclog pores and stimulate circulation, resulting in the best itchy scalp treatment in our range. We've used hydrating rose hydrosol, aloe, vitamin E and provitamin B5 to support scalp hair health while revealing softer, more vibrant hair. What causes dandruff? It's hard to say, but is most commonly recognised as a combination of dry skin and a buildup of oil. When trying to identify whether you suffer dandruff vs a dry scalp, it's important to note that a dry scalp can be caused by an allergy or irritant. Using a natural, pure shampoo and conditioner can help soothe and protect your hair from both of these common issues.