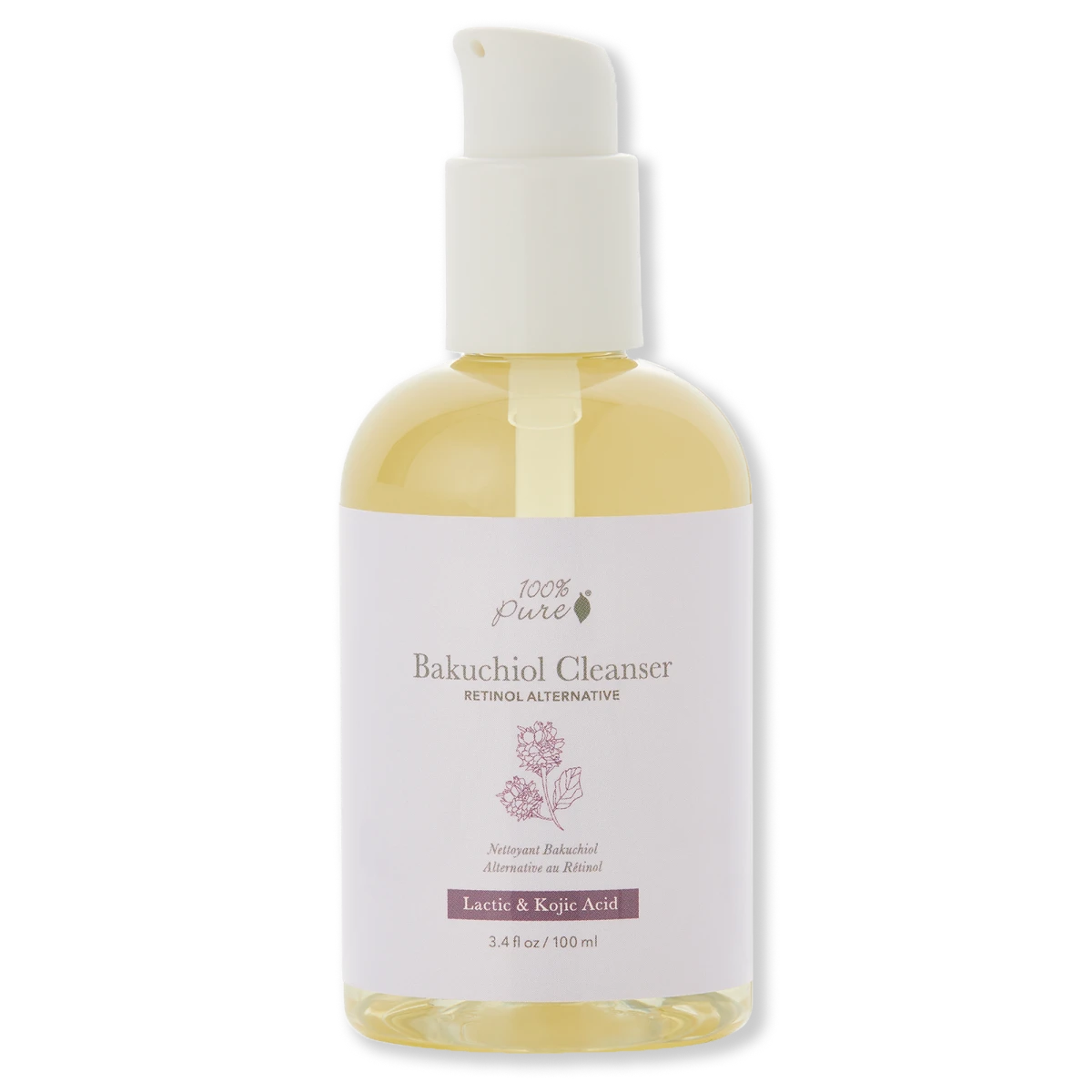 Popular Questions for Face Cleansers & Exfoliators
1. What is Micellar Water?
Micellar Water is a gentle water based face cleanser that uses tiny molecules called micelles that attract sunscreens, makeup, dirt and excess oils away from the skin. Add a splash of Micellar Water onto a cotton/makeup pad and sweep over the skin to activate. Micellar water is great for all skin types, however those with oily, blemish-prone skin or stubborn makeup can also use Micellar Water as the first step in a double-cleanse routine followed by a Salicylic Acid Cleanser, foam cleanser or charcoal cleanser.
2. What should I look for in a cleanser?
The most important role of your face cleanser is to provide a smooth, fresh base for your serums, moisturiser and makeup. Your face wash should remove makeup, sunscreen, excess oils and dirt from skin. The right cleanser for your skin type should leave your face feeling clean but not dry or tight. Plus importantly, you want to be avoiding toxins and looking for natural and organic ingredients.
3. What are the different cleanser types available?
Everybody's skin type is unique so it's important to find the right style of face cleanser for your natural beauty routine. Our range of cleansers include Micellar Water, cleansing balm, cleansing oil, foaming facial cleanser, Milk cleanser, Charcoal cleansers and more.
4. What is "Double Cleansing"?
Double cleansing is a great way to achieve a super deep clean while leaving your skin feel fresh and hydrated. Ideal for removing stubborn makeup and sunscreen from the skin, double cleansing uses a 2-step process and can be used for cleansing all skin types. The first step involves massaging a cleansing balm or oil based cleanser into the skin while dissolving and melting away dirt and makeup products from the skin. This is then rinsed away with cool water and a damp cloth. The second step uses a regular gel or milk cleanser to remove any residue from step one.
5. What is the best face wash for dry skin?
A milk cleanser, cleansing oil and cleansing balm are ideal for those with dry skin as well as sensitive or mature skin types. These are excellent options for washing the face morning and night without stripping the skin. Look for hydrating ingredients such as Shea Butter, Rosehip Oil, Vitamin E and Sea buckthorn.
6. What is the best cleanser for oily skin?
For those with oily, combination or blemish-prone skin, foaming cleansers and gel based cleansers work very well to remove excess oils and sebum that can congest the skin. Look for ingredients such as Charcoal, AHA's and Salicylic Acid in these cleansers. Oil cleansers and cleansing balms are also excellent options for oily skin types, oil dissolves and removes excess oil.